I've had a fun weekend passing out maps of the Federation, providing directions, and serving virtual tea and cookies to all of the #
gplusrefugees
that are #
newhere
. Wish I could do it all again today but ... #
monday
.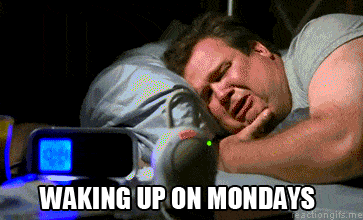 last edited: Sun, 14 Oct 2018 20:45:43 +0200
Thanks for all of the re-shares of my earlier welcome to the #
gplusrefugees
(from my Diaspora account). Some folks who are #
newhere
have expressed frustration with the lack of certain features on #
diaspora
. Please consider trying out #
hubzilla
or #
friendica
as alternatives if you are looking for the abilities to ...
- Edit posts or comments.
- "Like" comments.
- Post pictures in comments.
- Create groups (e.g., around a common interest).
- Receive autocompletes of mentions while composing on the mobile site.
Friendica and Hubzilla implement the Diaspora protocol as well as others ones. I moved from D* to Hubzilla about a month ago and took all of my D* friends with me and then made a bunch of new friends from Mastodon as well. A bonus on Hubzilla is that when the primary instance (pod) for my channel goes down--remember, these #
federation
instances/pods are all volunteer operations, so you gotta be patient and flexible--I can switch to using a cloned instance. No downtime! (My primary is on hub.disroot.org and my clone is on hub.libranet.de.)
Now, please enjoy a few
more
warm-hearted folks to follow:
@
splendorsolis@diasp.org
loves pets and people being kind to each other.
@
JB Carroll
generously makes his tech knowledge accessible. (And he's on Friendica!)
@
Passagier 451
generously boosts newbies and shares humor and joyful curiosities.
@
Johnny Rei
shares his enthusiastic love of nature.
If you decide to try out Friendica or Hubzilla and want to follow warm-hearted people from the #
fediverse
as well, I recommend starting with @
Ignacio Gallup-Diaz
and @
Gwenfar, aka Julieanne
.
Have fun, make friends, and block the nazis!
Update: Hey, it would have been helpful if I provided some links to learn about the Federation and Hubzilla. Fortunately, on Hubzilla, I can edit my post! Where to start:
* How the Free Network (Federation and Fediverse) work:
https://bit.ly/2Gw0VlG
* Intro to Hubzilla:
https://bit.ly/2IXT6Ye
* Where to find nodes (instances) of everything:
https://the-federation.info/
Thanks for your generous sharing of information. I've been enjoying Pluspora but am not sure it's my best option.

Hubzilla seems to be feature rich (from reading about it.)

How does one intelligently select an instance? I di like that it seems fairly straightforward to move from one Hubzilla instance to another.

I dred the task of adding my list of Pluspora G+ Castaways to a new system.

this is too much work. 😎
@
Ron K Jeffries
I've been trying out a Friendica instance, and it seems rather slow, and some of the links bring me back to pluspora. I'm sure that if I were to fire up another browser or clear my Cache out, the problem would be solved.
I've also thought of moving to another Federated Pod on one of those software platforms, but haven't found one that is working well, or it could a cookie issue as I've not cleared out my cache here. But yes, it seems like it's going to take more time and effort than I'm willing to put in at this time, considering that I don't get time to sit down at my computer during the week like I used to.